ADLAND.TV: Ascot unveils "The Ascot You" in a campaign by Dark Horses
April 4th 2023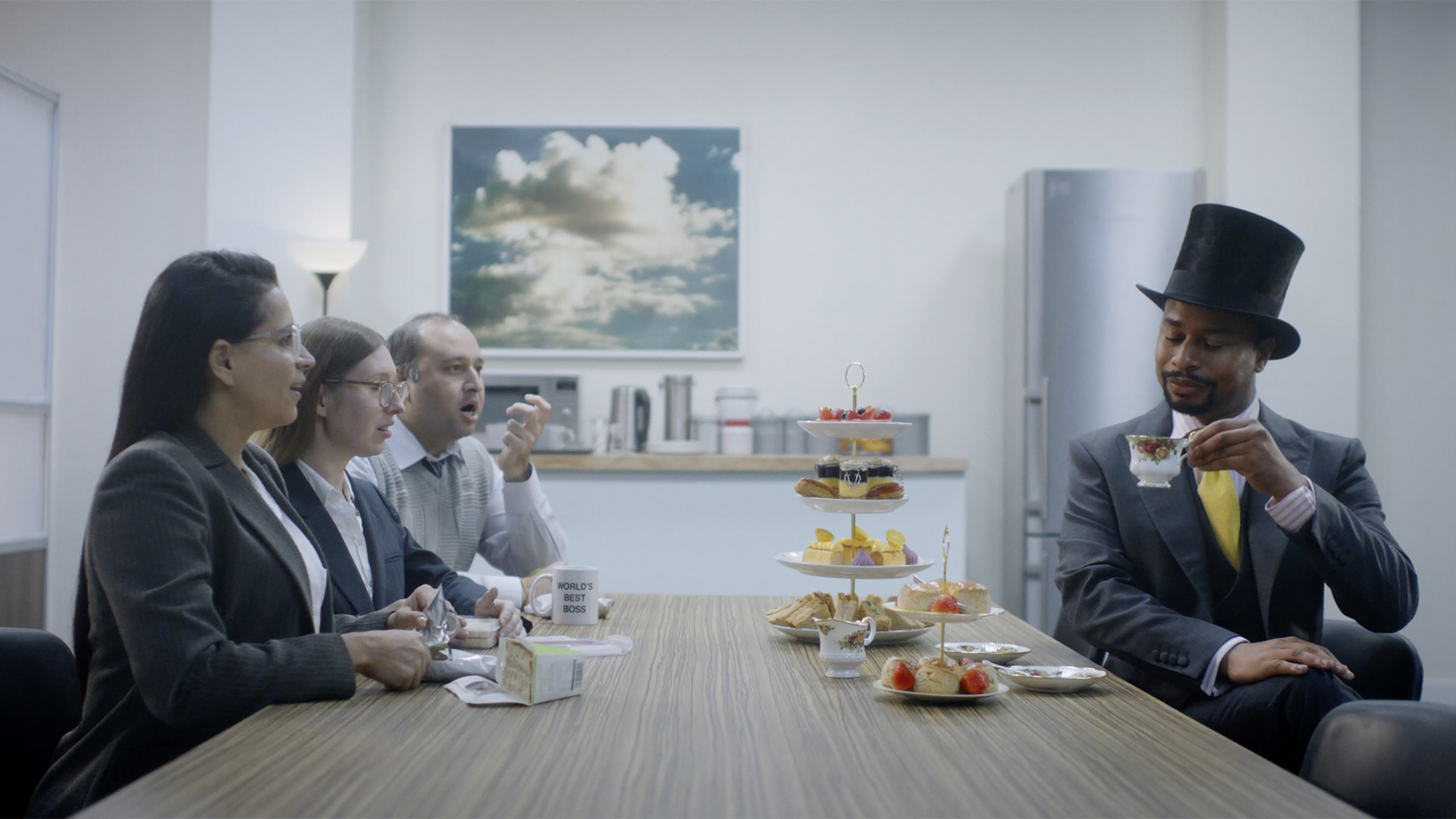 Ascot Racecourse has launched its new campaign with a focus on the transformative feeling that attending one of their year-round events can have.
Launching across TV, print and online, "The Ascot You" shows various everyday characters going about their everyday life, only dressed and acting like they do when they visit Ascot Racecourse.
The stark juxtaposition between their normal situations and the elevated elegance of the race-goer brings to life the idea, "There's you you, then there's the Ascot You." The over the top super fancy you.
Created by Dark Horses, who won the account after a competitive pitch last Autumn, the new campaign is spearheaded with a TV commercial based in a typical, bland office. The mundanity is broken by the arrival of Alice, who's attended Royal Ascot. Her colleagues look on a gasp as she struts in her elegant best towards her desk before we see her drift into a flashback of her Royal Ascot experience after someone asks how her weekend was.
The work was directed by Daniel Liakh through Spindle production company.
The campaign is supported by a series of print and OOH that depict everyday people, including a yoga couple, a dog walker and a gentleman in an office canteen, dressed to the nines for Ascot, but still in their everyday scenario. The imagery was photographed by Carla Guler through A&R Creative.
The work is live across nationwide sites and the TV commercial airs this week across national broadcast.
Steve Howell, Executive Creative Director at Dark Horses, said: "There's a magical transformation that happens to everyone that attends an Ascot event, from getting dressed up, to feeling the thrill of the races, it's a place where you can be whoever you want to be. The Ascot You is all about celebrating that release from within and how it can resonate into your everyday life."
Ros Robinson, Head of Marketing at Ascot Racecourse said: "We are thrilled to be partnering with Dark Horses, the team truly captured the essence of Royal Ascot and the experience of attending a raceday in the creative. This was borne out of a clear understanding of our business opportunities and how to deliver them through our marketing communications."
ECD – Steve Howell
Creatives – Eve De Haan & Josie Beaumont
Strategy Director – Mark Lloyd
Agency Producer – Charlie Hurlock
CEO – Melissa Robertson
Business Director – Catrin Kite
Account Director – Kassra Kay
Account Director – Tia Sackett
Senior Account Manager – James Tadros
Film Director – Daniel Liakh
Stills Photographer – Carla Guler
Ascot Head of Marketing – Ros Robinson
Ascot Marketing Manager – Lucinda Farley
Production Company: Spindle
Producer: George Telfer